A yacht was sailing South Pacific when the crew came upon a weird sight. Look at photos and imagine thrill of experiencing this phenomenon.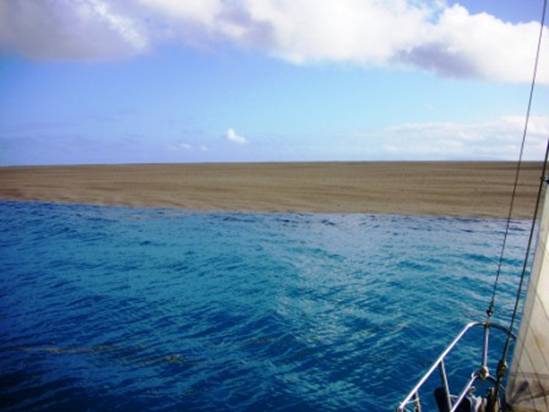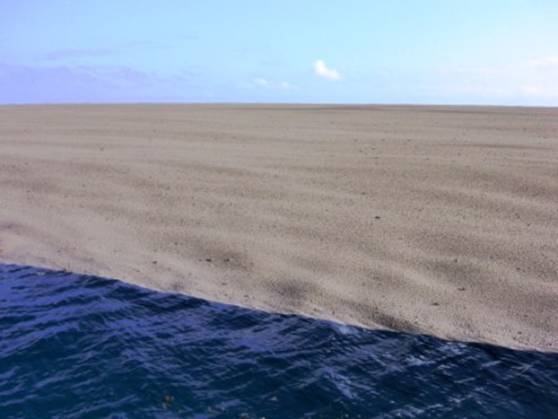 A BEACH?
No! This is not a beach.
It's volcanic stones (pumice) floating on the water.
WHERE IS THE VOLCANO?
AN UNBELIEVABLE SIGHT, SO I HAD TO TAKE PICTURES BECAUSE NO ONE WOULD BELIEVE IT!
THE WAKE FROM MY YACHT.
WE STAYED ON THE EDGE OF THE WATER.
THEN THIS WAS
SPOTTED: ASH AND STEAM RISING FROM THE OCEAN.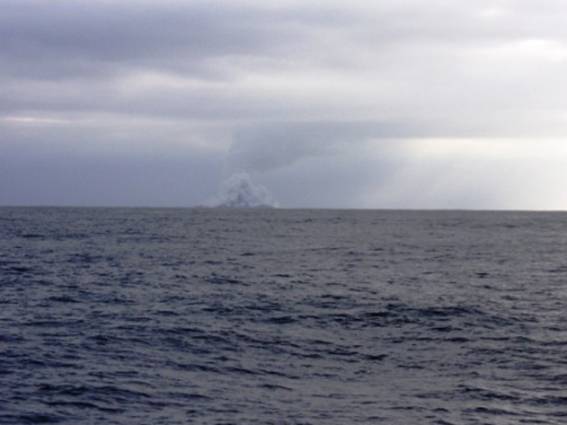 And, while WE were watching,
a plume of black ash, a HUGE CLOUD.
COVERING EVERYTHING IN RED, EVEN THIS FAR AWAY.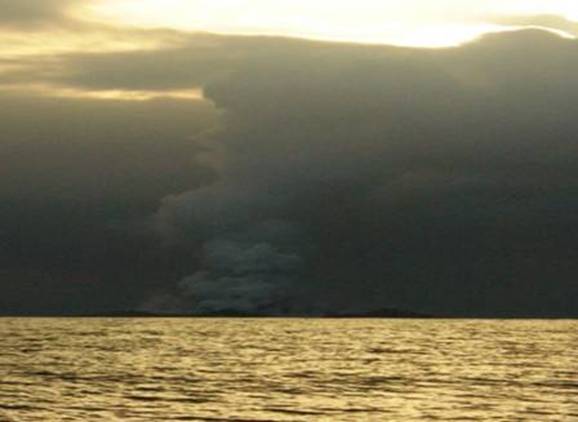 THEN THE SKY TURNS BLACK WITH ASH AND THE OCEAN TURNS GOLD FROM THE SUN'S REFLECTION.
OUT OF THE OCEAN, MOUNTAIN PEAKS ARISE?
MORE ERUPTIONS; ASH AND CLOUDS.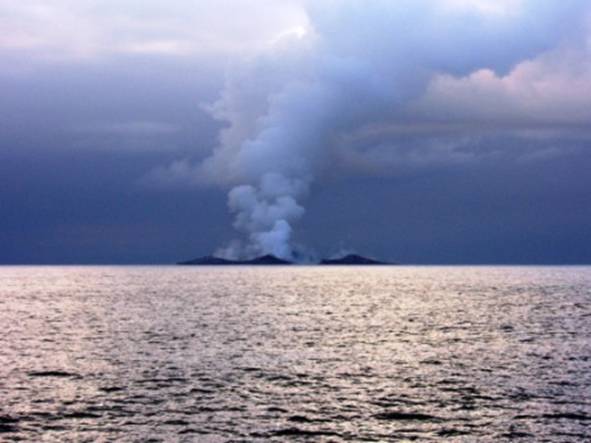 THEN MOUNTAIN PEAKS RISE HIGHER WITHIN MINUTES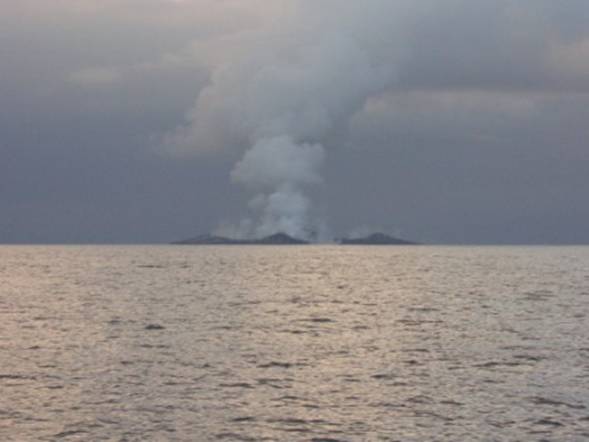 AND A BRAND-NEW ISLAND IS FORMED!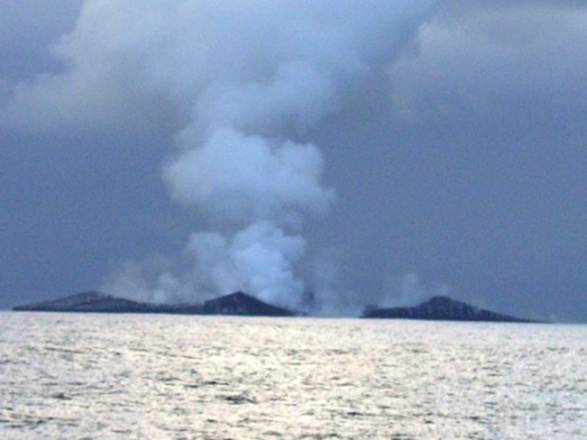 CREATION OF MOUNTAINS
CAN YOU IMAGINE THE THRILL OF BEING THE FIRST AND ONLY PEOPLE TO WITNESS A NEW ISLAND BEING CREATED
WHERE THERE WAS NOTHING THERE BEFORE?
Photo courtesy Jesse Allen NASA Earth Observato